Our work environment and responsibility to our team members
Promoting a healthy lifestyle among our employees
HEALTH PROMOTION
Some of the ways we promote a healthy lifestyle among our employees are by sponsoring numerous leisure time groups focused on sporting activities, by providing fitness and workout possibilities, preventive health checks and healthy fare at our staff restaurants. Our Corporate Headquarters in Liechtenstein opened its company gym "InnoFit" in 2015.
A specialist for occupational medicine supports and advises our employees at Corporate Headquarters in Liechtenstein on how to prevent occupational-related illnesses. This includes offering sensible travel-related vaccinations and assistance in workplace reintegration after an accident or severe illness.
Work-life balance
We understand that the working environment is rapidly changing, with many of us now trying to balance commitments at home and at work.
We expect a lot from our Hilti team members and set challenging targets for everyone at the company. But at the same time, we believe in a caring culture, where people can be supported and do well.
And so, work-life balance at Hilti is very important.
We believe in offering attractive working conditions and finding flexible ways of working, include a mobile office or working from home.
We have also opened our own day care center for team members' children at our Headquarters in Schaan, Liechtenstein.
With this, we want to be an attractive employer. And it seems to be working: 92% of our team members say they are proud to work for Hilti and we regularly win awards for being a "Great Place to Work".
LONG-TERM CAREERS
We know that the long-term success of our company is based on our people.
So we want to give our team members opportunities to grow and develop on a personal level.
We have an open door management policy, with regular assessments to monitor targets and training.
Many of our team members enjoy long-term careers at Hilti. We also encourage career movement around the company and support our team members in continuous learning and development. 80% of management positions in Hilti are filled from within the company. 
Flexible working
I have a full-time job but I am also a mum. So, I like the fact that Hilti has a day care facility, a nursery, so I know that my son is taken care of very well and that he is nearby. So if something happens to him, I can go quickly. And I like that.
Melania Sanchez
Product Manager, Schaan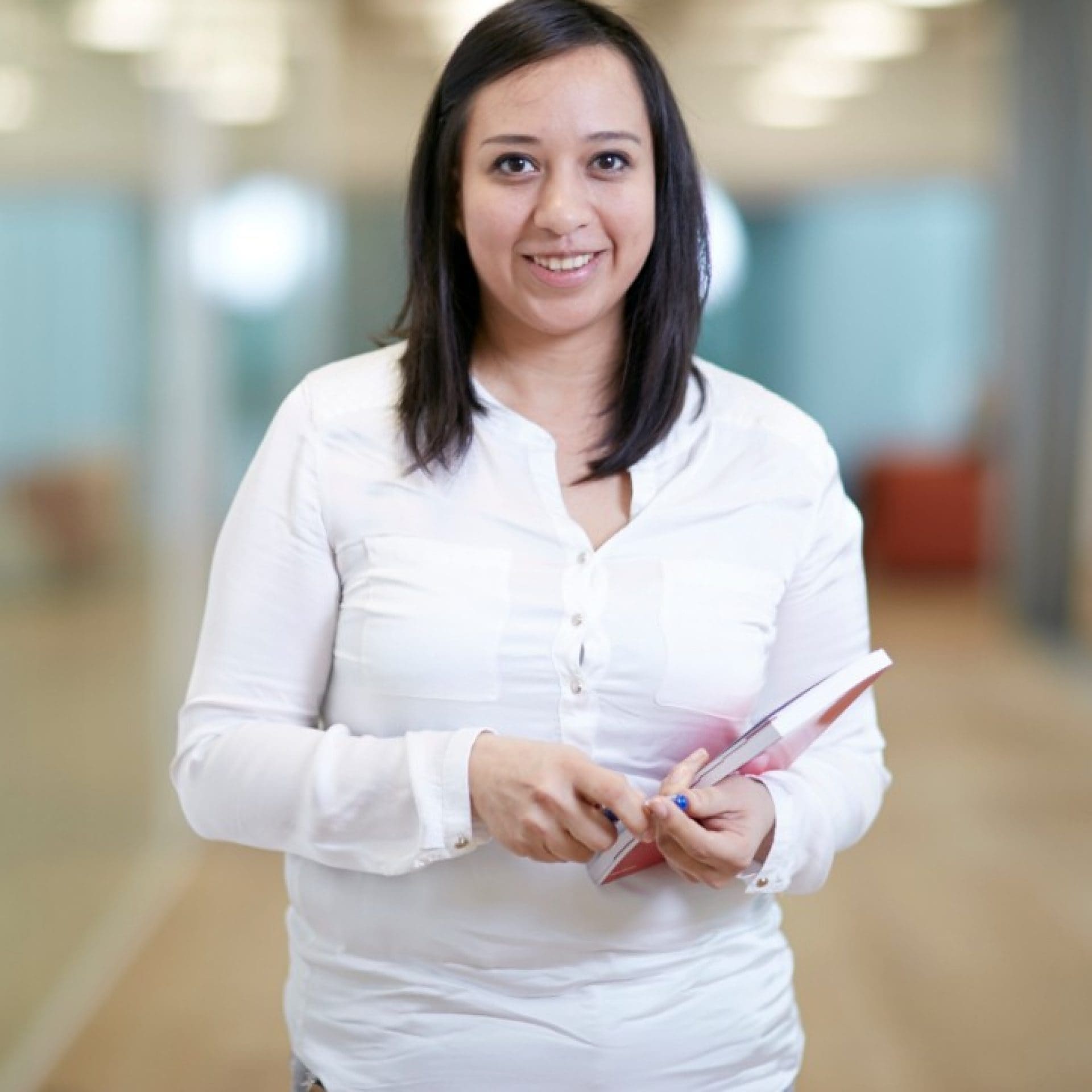 Our key initiatives in Health, Safety and Environment