No cost for up to 2 years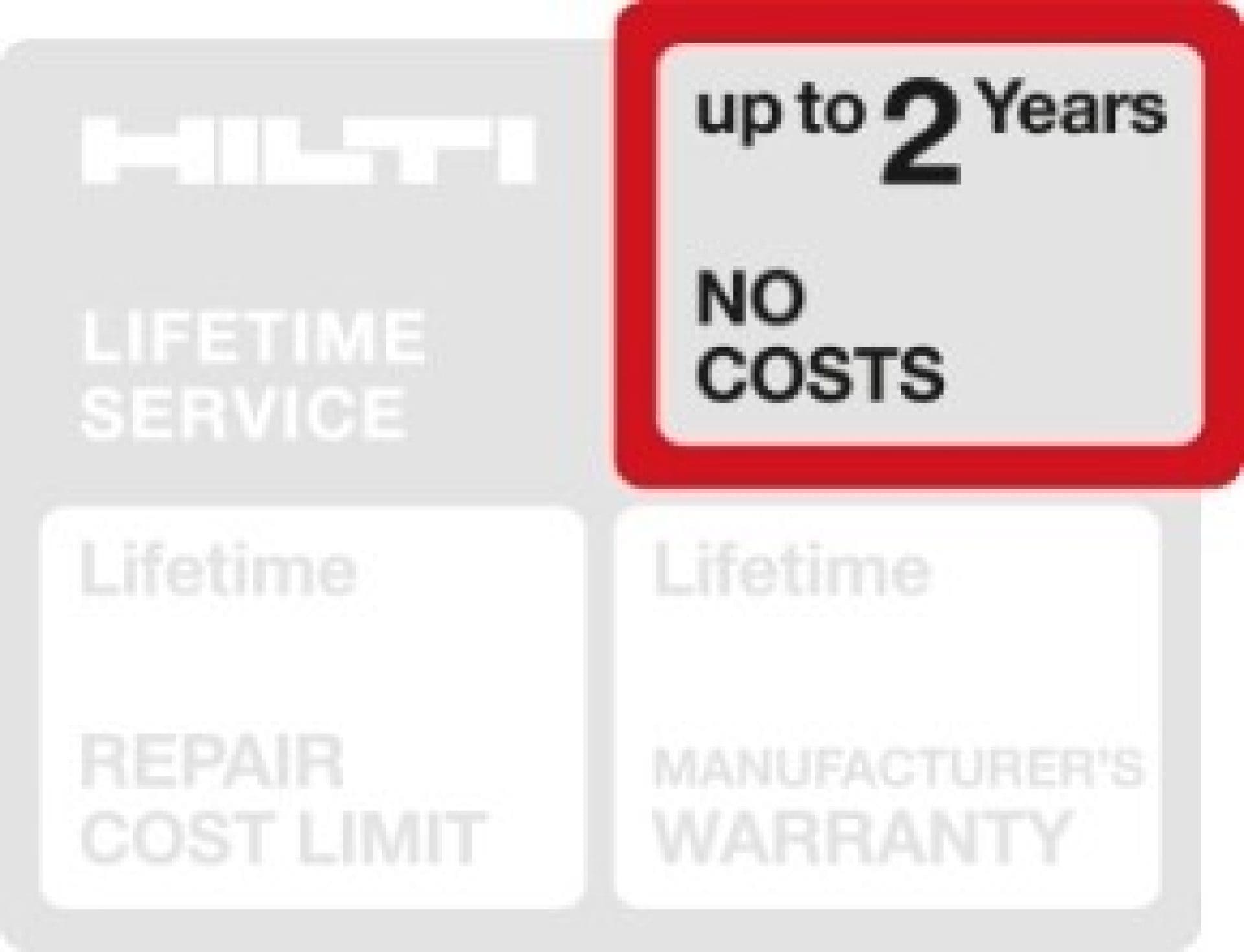 You will bear no repair costs whatsoever for 24 months* form the date of purchase. This includes labour costs, faulty parts and parts subject to wear and tear, servicing when indicated by the service indicator on the took, functional check – adjustment and safety check.
Lifetime repair cost limit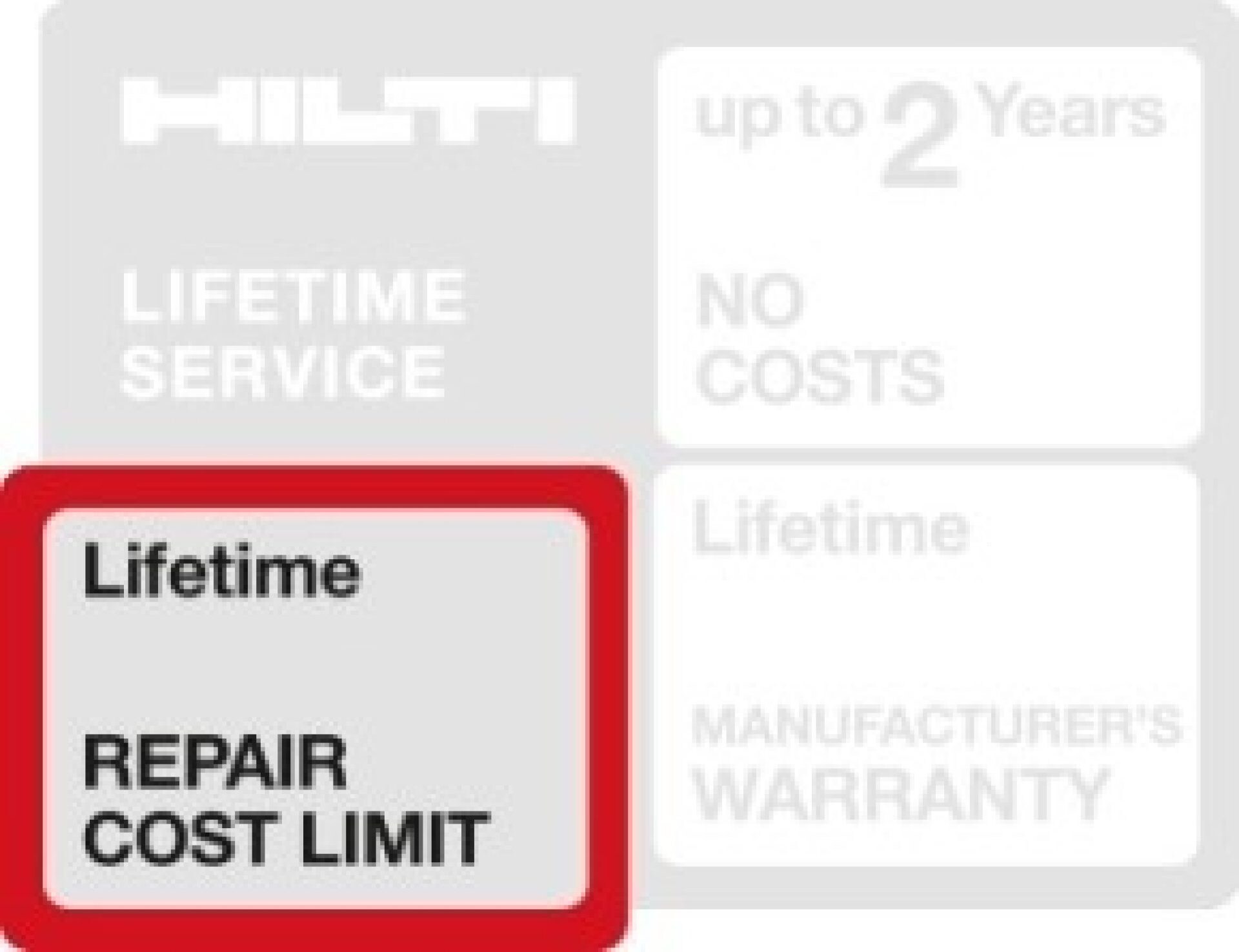 After reaching the end of the up to 2 – year no-cost period, you pay a maximum fixed amount. Should the repair cost remain below this limit you, of course pay only the actual cost of the repair - over the entire life of your Hilti tool. Beyond this, as added confirmation of Hilti quality, any tool breakdown within the first 3 months  after every paid repair will be repaired free of charge as in the first up to 2 years no-cost period.
Lifetime manufacturer's warranty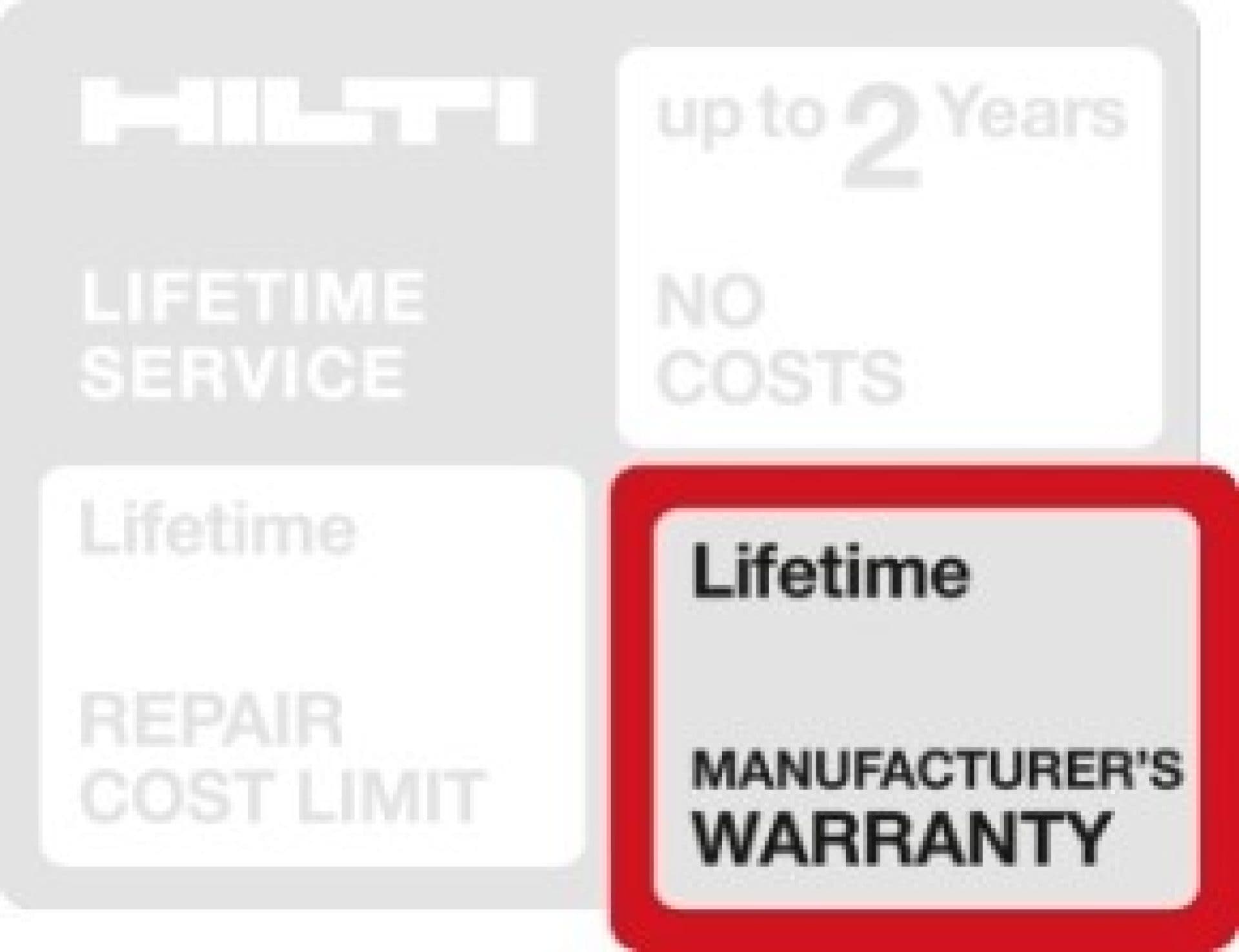 Hilti repairs or replaces, free of charge all tools that suffer faults or defects as a result of faulty materials or manufacturing faults- over the entire life of the product.