CREATING YOUR FREQUENTLY PURCHASED ITEM LISTS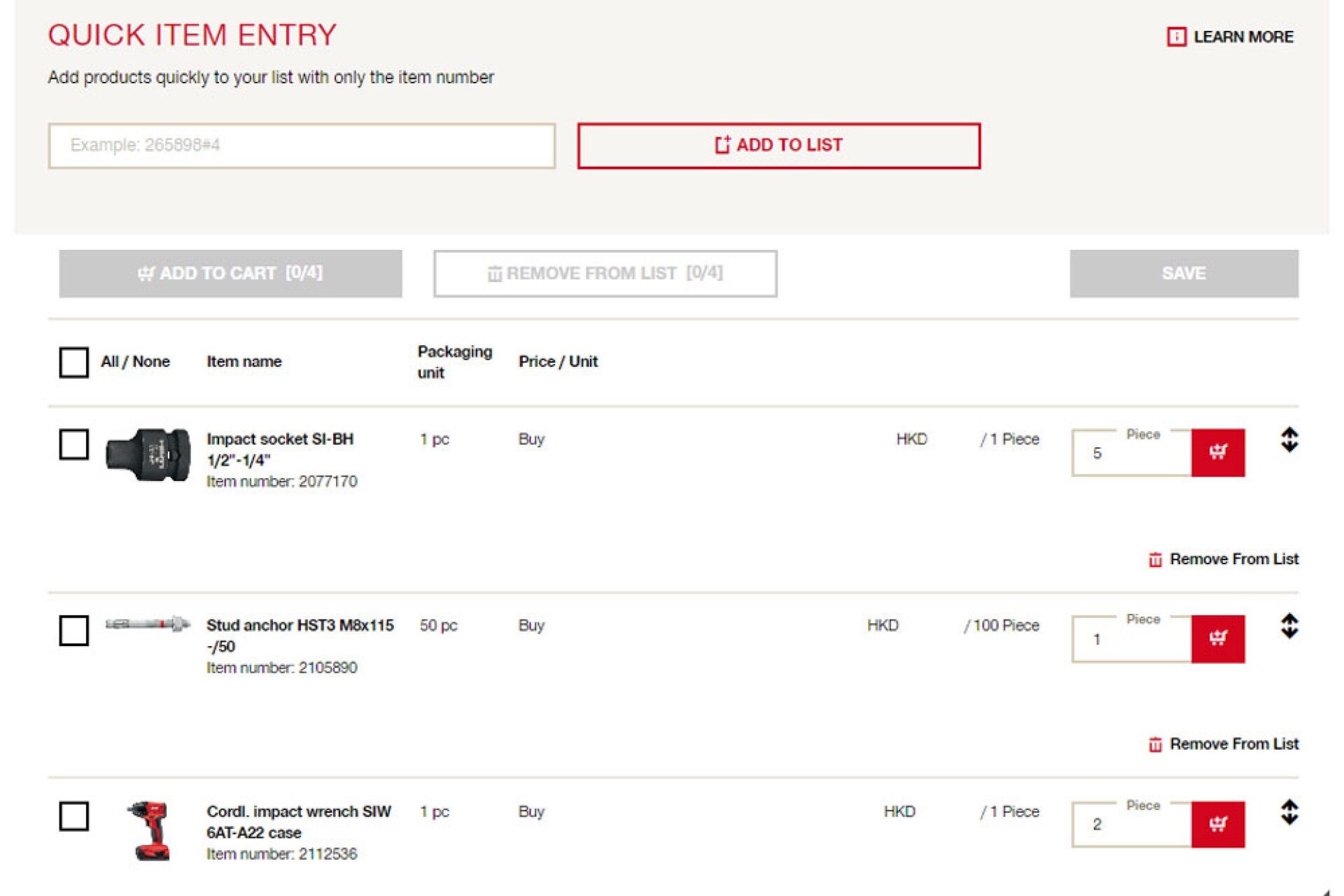 Find yourself making the same orders repeatedly? Favorite list can help.
You can add an item to your favorite list either from product page or after you check out. Hilti website provides an "Add to favorite list" icon for even quicker operation.
You can access your favorite list from the account dashboard next time you want to place an order from the favorite list.
"Company List" is another helpful list that is automatically shared with others in your company, speeding up enquiries with your purchasing department or jobsite colleagues. 
Haven't activated your online account?
If you have purchased from Hilti before

If you have NOT purchased from Hilti before